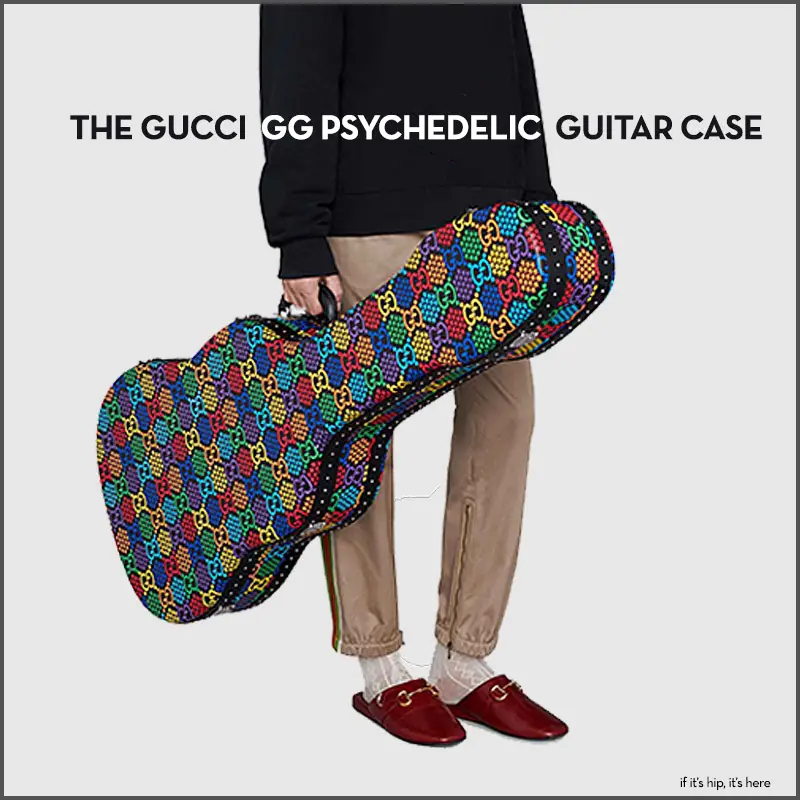 Gucci has a new guitar case that's not for the understated or frugal. Made with a psychedelic version of their GG monogram pattern in neon colors with a star that has a hologram effect, the case costs just under $9000.
The Gucci GG Psychedelic Guitar Case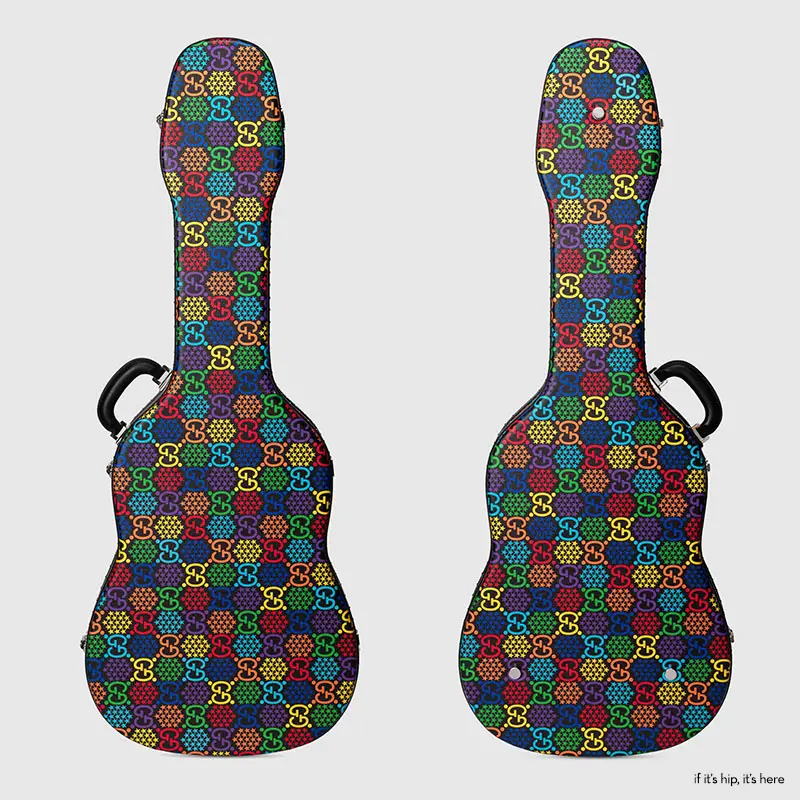 A modern take on the historic Gucci pattern, the GG Psychedelic motif decorates classic shapes throughout the Cruise 2020 collection, including the guitar case, an unexpected accessory featured on the runway. Seen throughout ready-to-wear and accessories, the monogram is presented in brightly shaded hues with a star design that creates a hologram effect.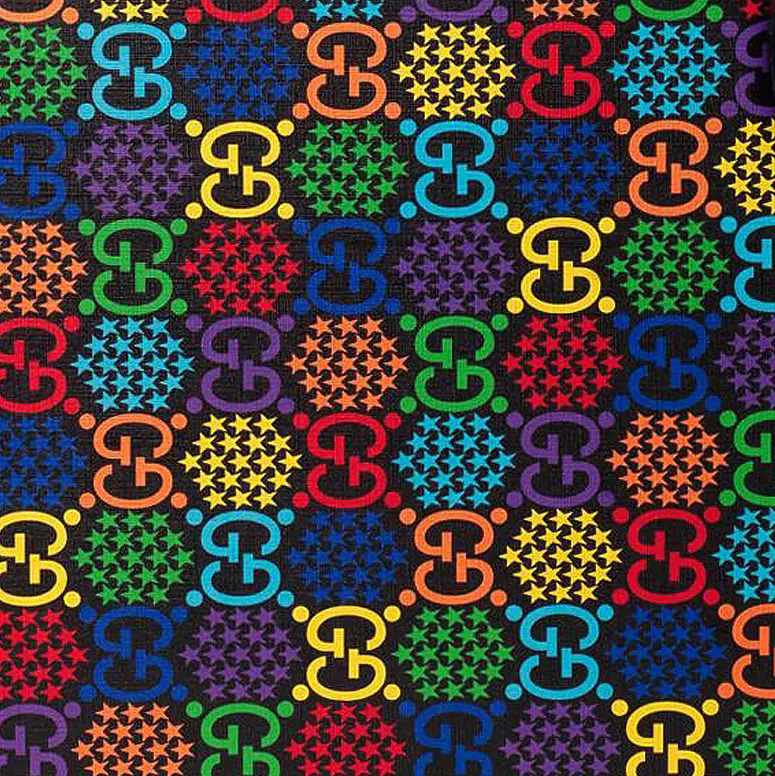 Made of the GG Psychedelic Supreme canvas, a material with low environmental impact, the Gucci guitar case for 2020 was an unexpected accessory among the collection.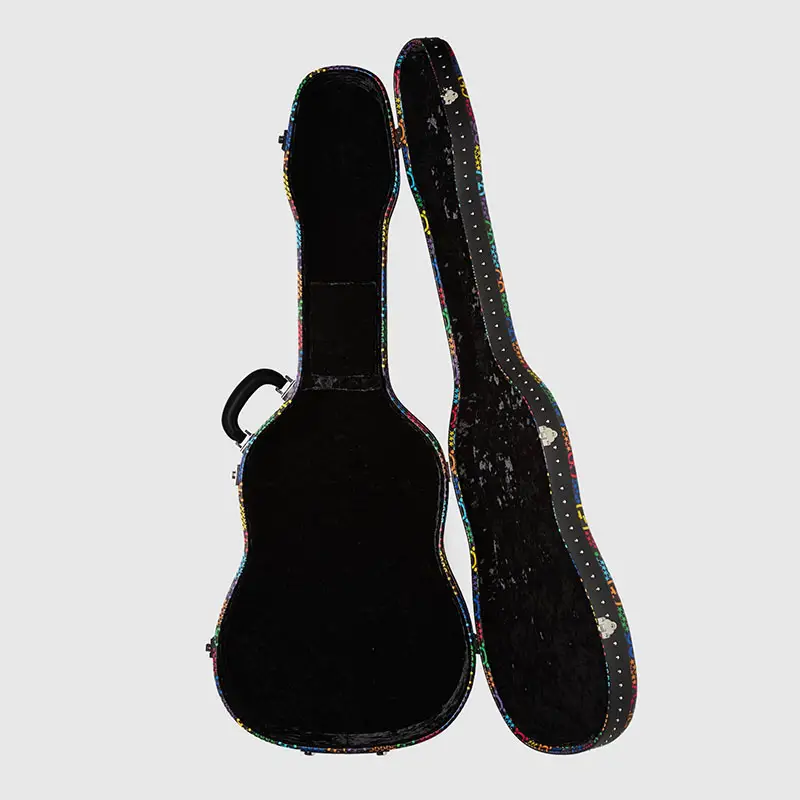 Made in Italy, the guitar case is finished with black leather trim and features Palladium-toned hardware and a clasp closure.
dimensions: 17.7″W x 45.3″H x 6″D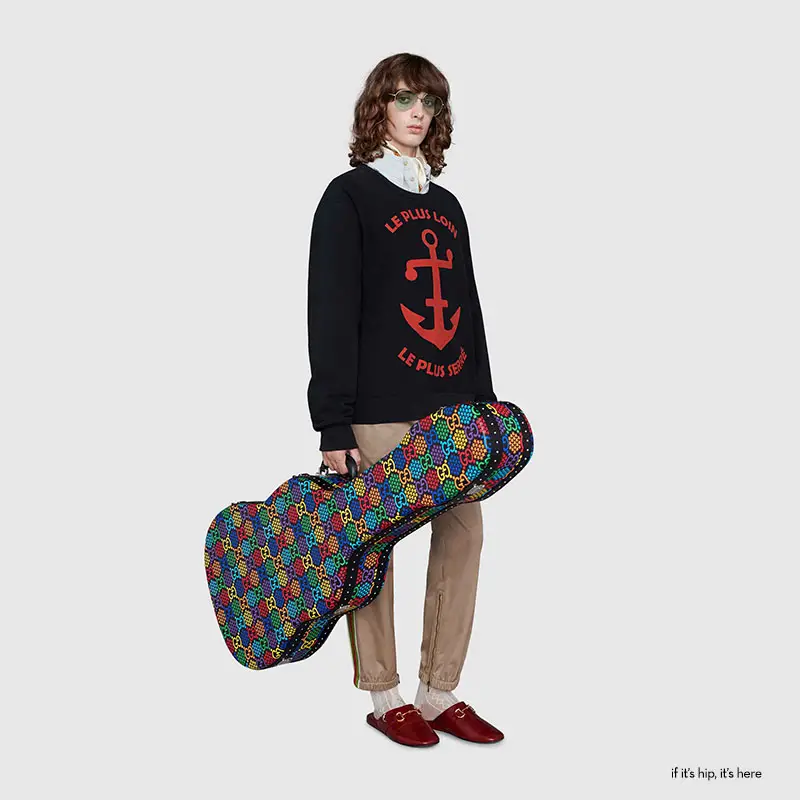 The fun and colorful GG-clad case will run you $8,900. Available for a limited time here.
all images courtesy of Gucci