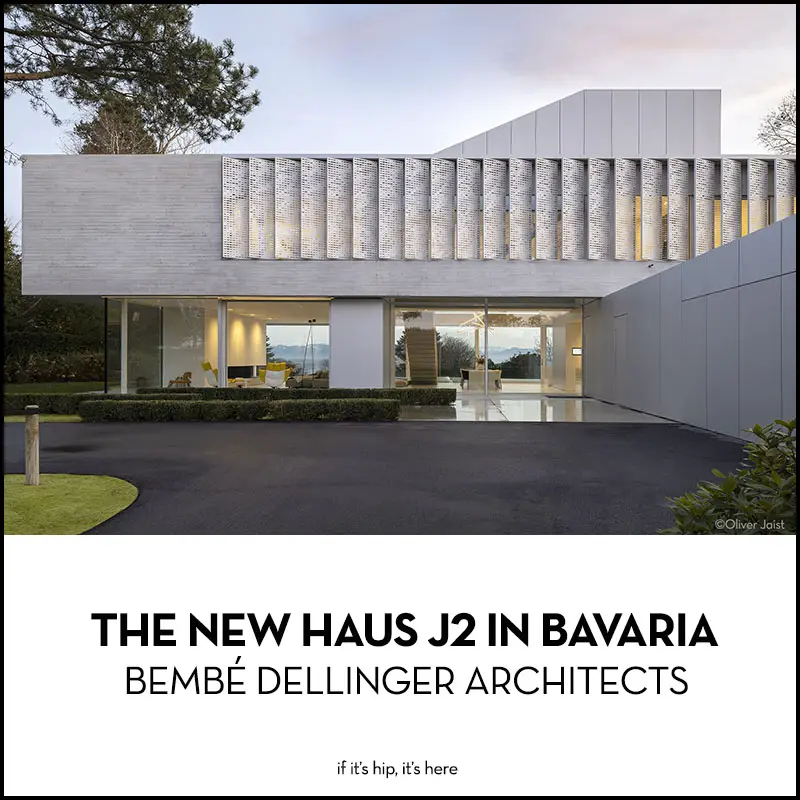 This new private residence and pool located on Lake Starnberg in upper Bavaria is 12,000 square feet of modern, clean and white, well-lit living space designed by Beer Bembé Dellinger Architects & Urban Planners GmbH.
Haus J2 Bavaria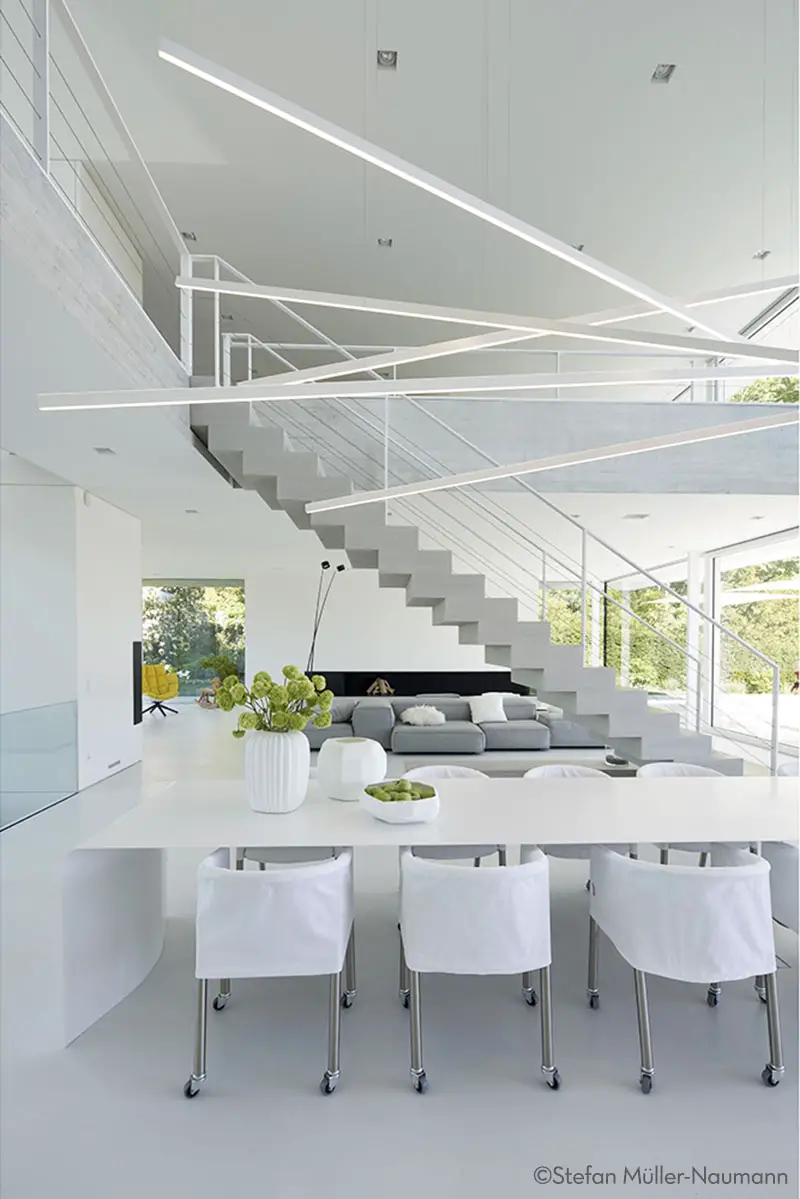 In an area populated with large villas and both permanent and summer homes (including the ultra modern HI-MACS house also by BBD), it's the motorized, perforated aluminum shutters mounted on the new Haus J2's exterior that differentiate it from other modern villas in the area.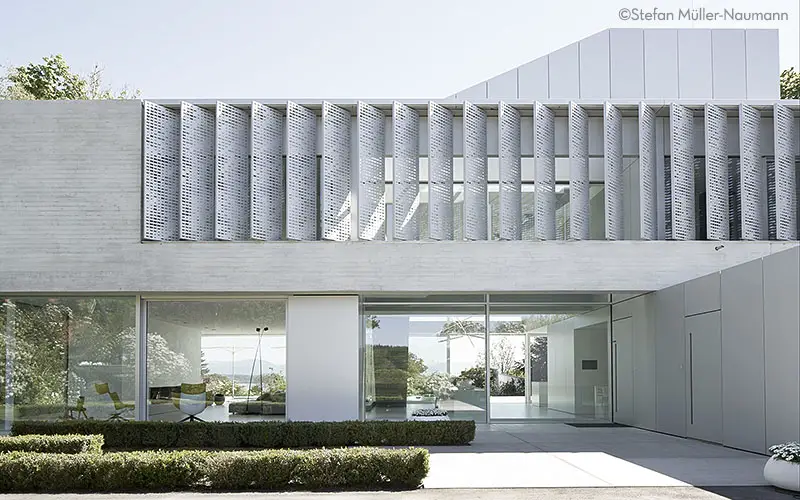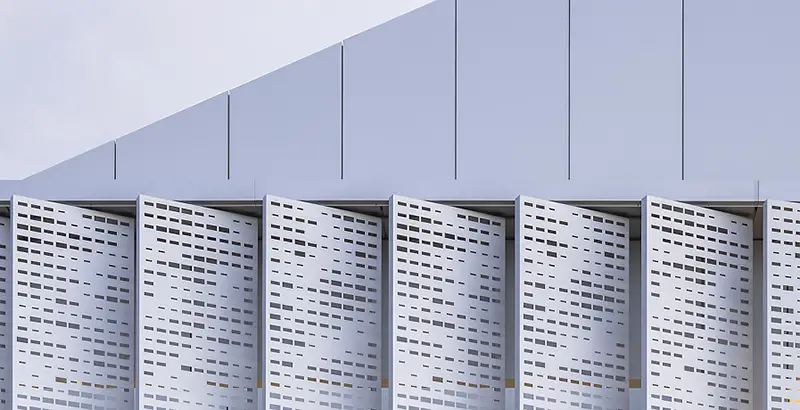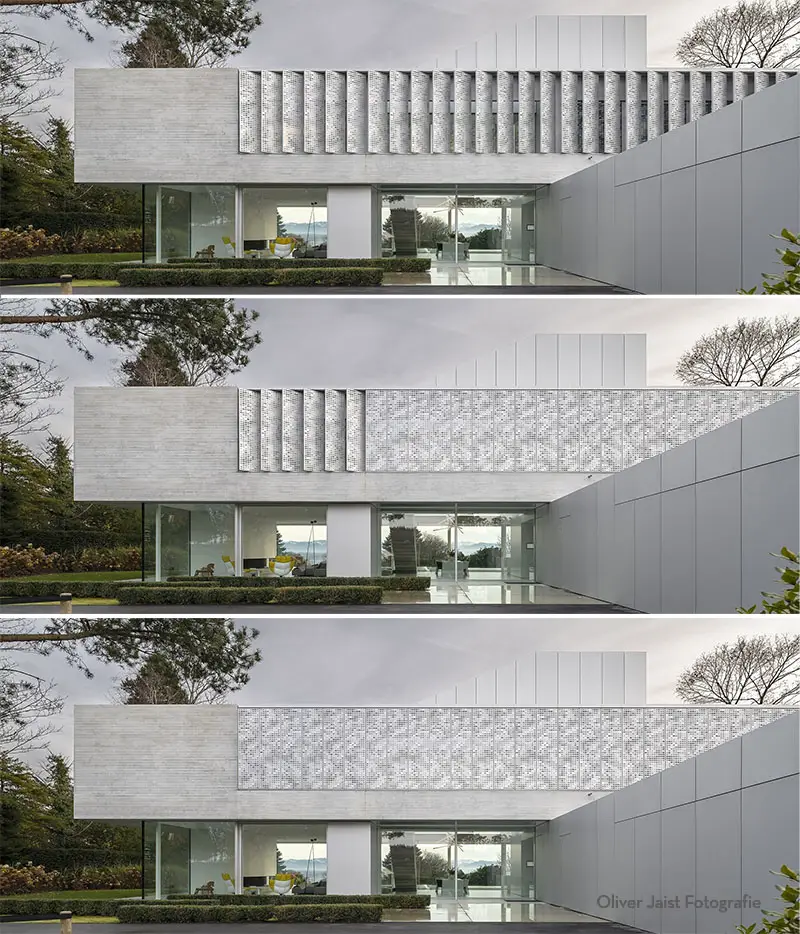 Placed over the glazed glass, the perforated shutters not only allow in the perfect amount of light, but look spectacular at night when the interior lights are on.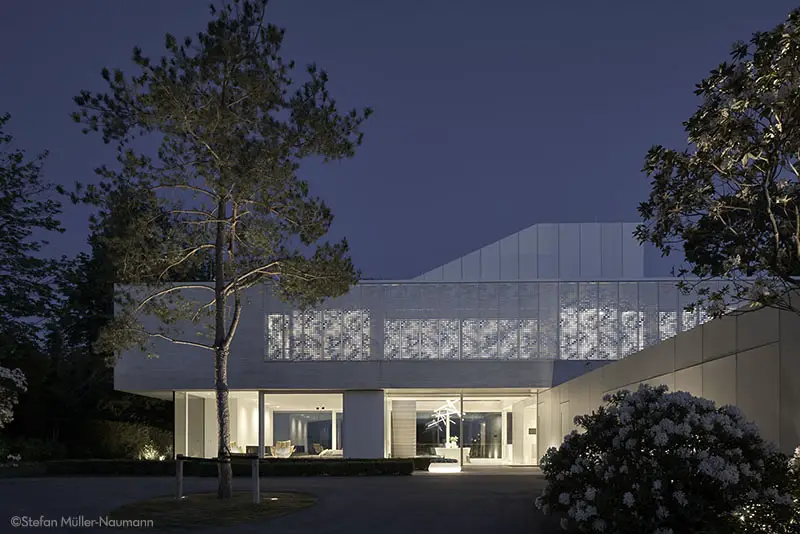 Working closely with the client, the aim was to build a living sculpture with an open transitional flow from room to room and views from all the floors. The client-driven design is done in a classic modern style akin to such iconic modernist villas as Savoye by Le Corbusier.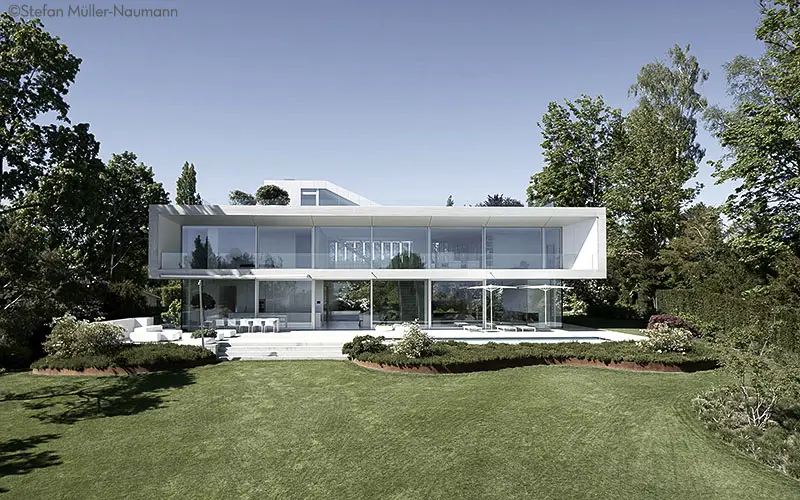 The building is approached from the north via a classic-looking driveway that culminates in a courtyard with ample parking. The lush 19th c. English-style gardens, terrace and pool are located on the south side of the home.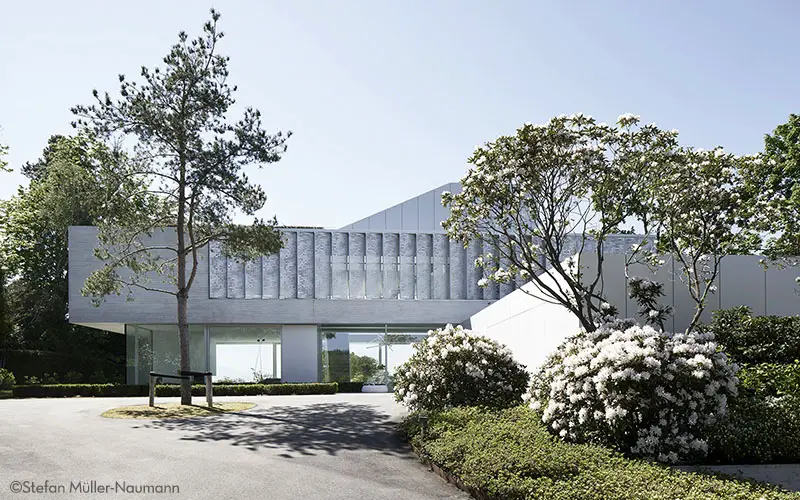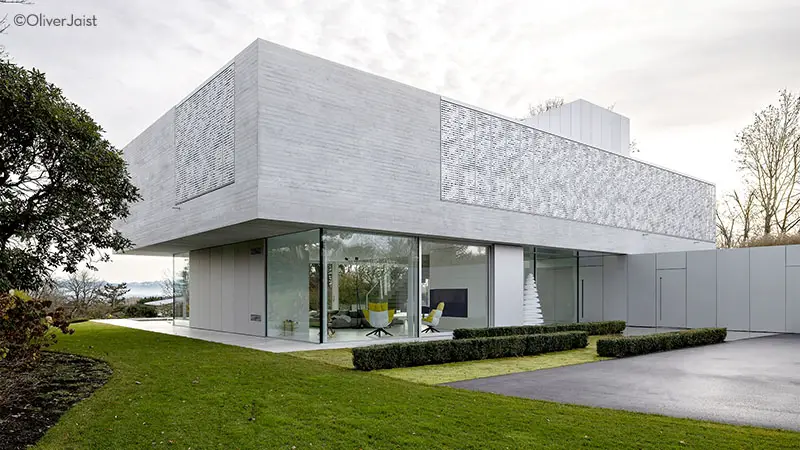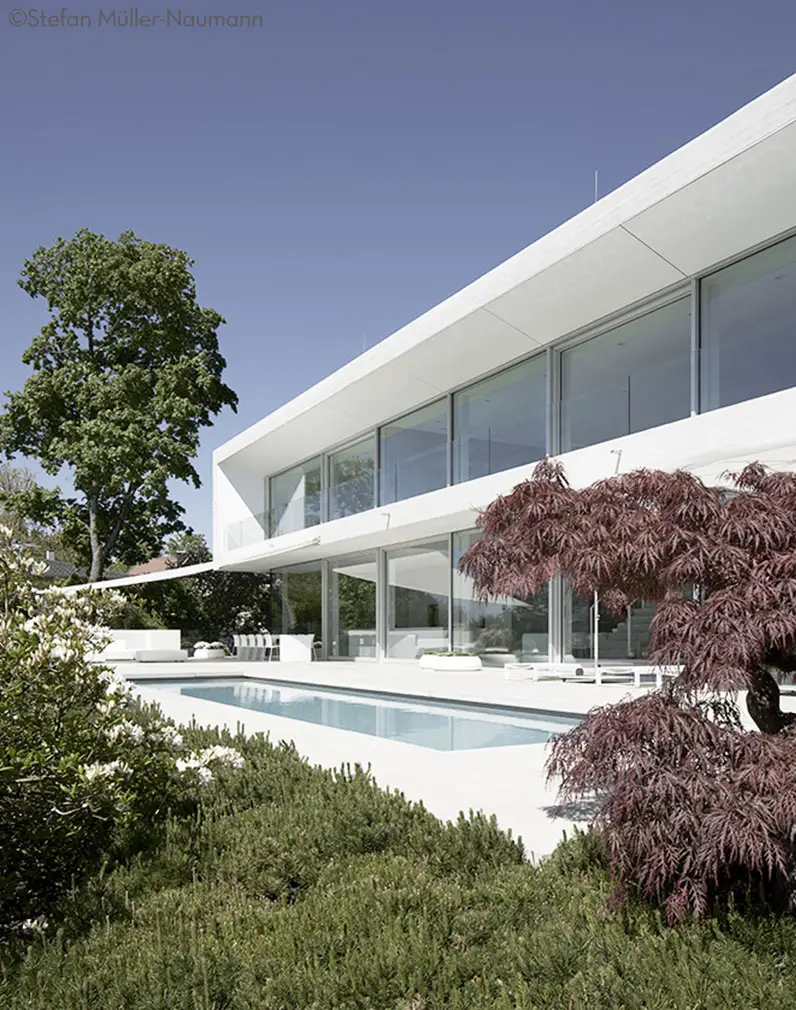 Focusing on the quality of construction and execution, the entire building is clad in anodized aluminum.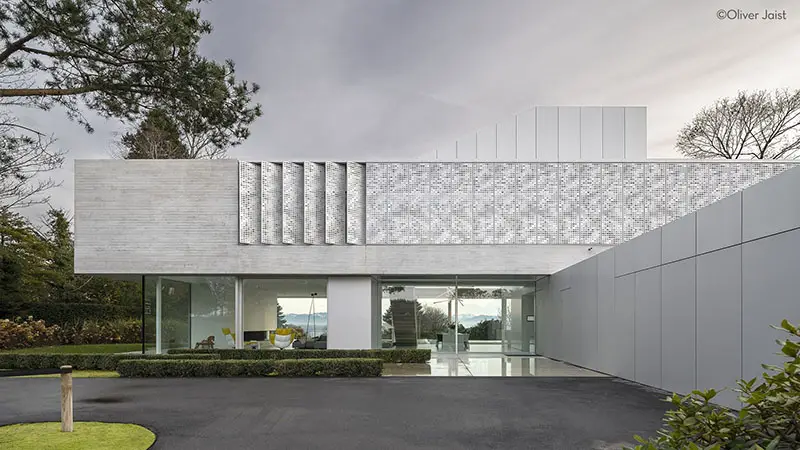 The floor-to-ceiling glazed windows allow one to admire the surrounding Alpine panorama and diffuse the delineation between the home and the surrounding landscape.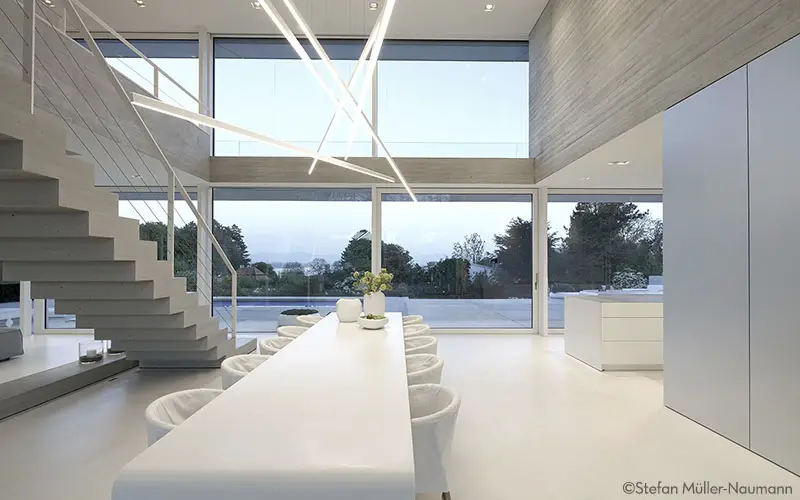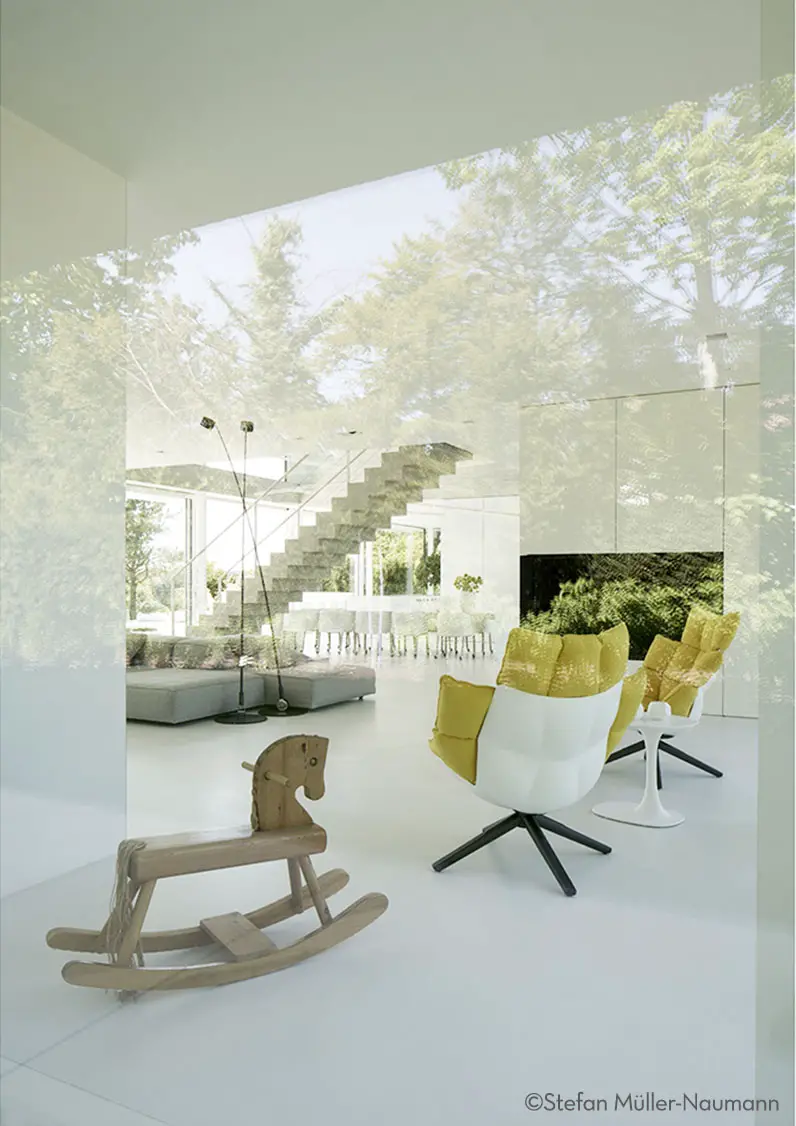 Inside, the home's two above ground floors provide the living areas.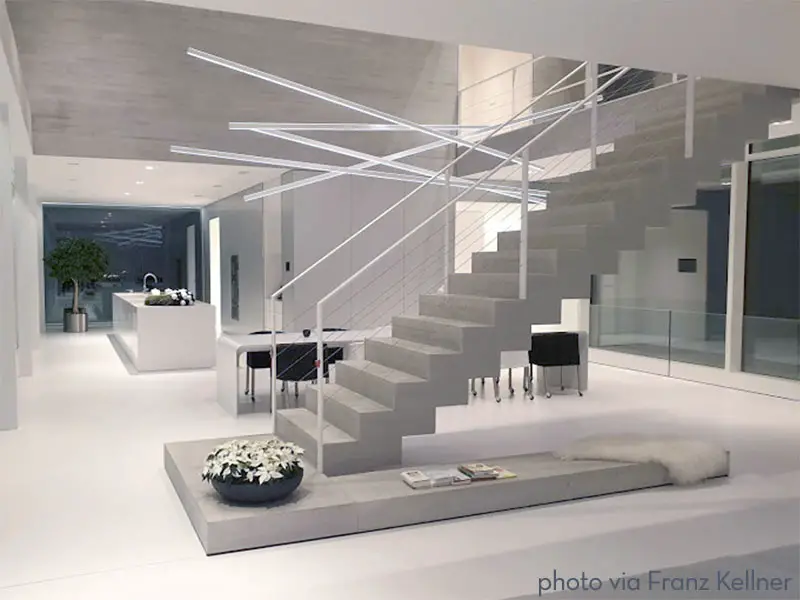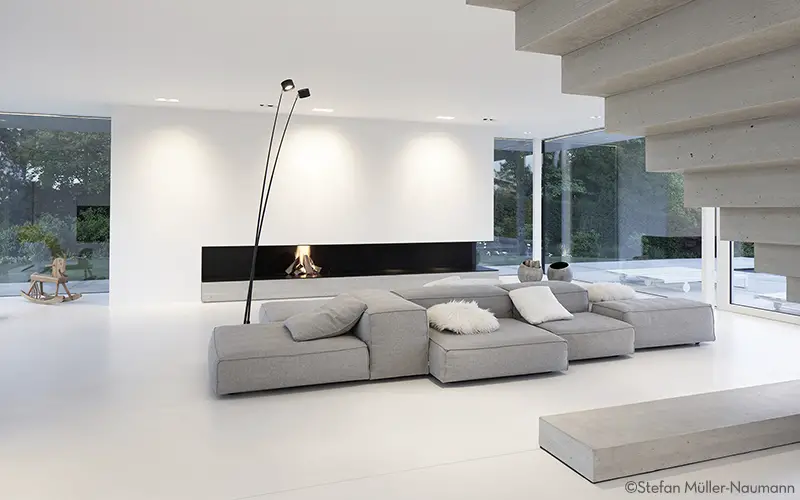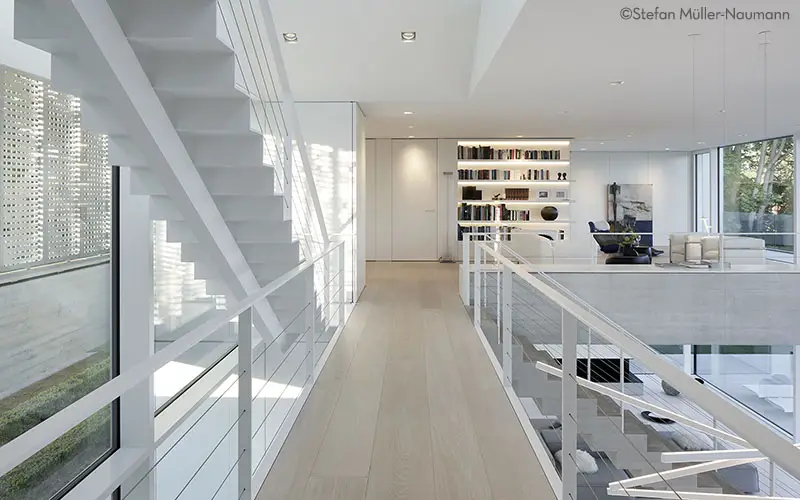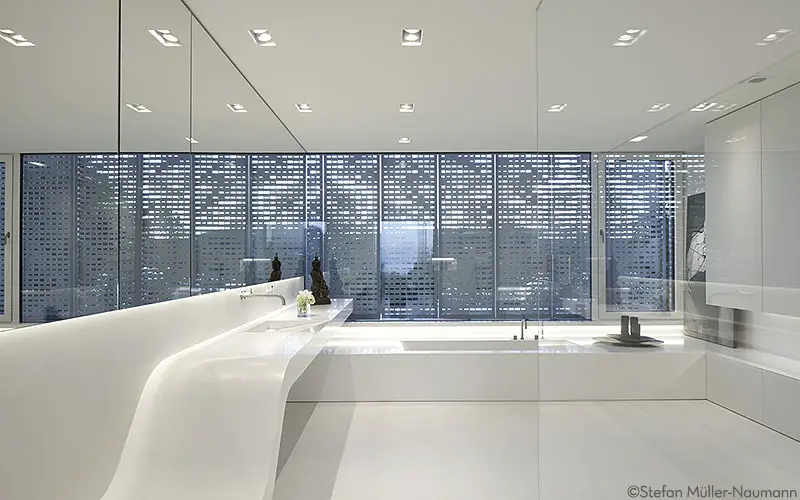 On the roof is a a large terrace, proving a 360 degree view and the basement, well-illuminated by atriums, has a guest apartment located next to a wellness area.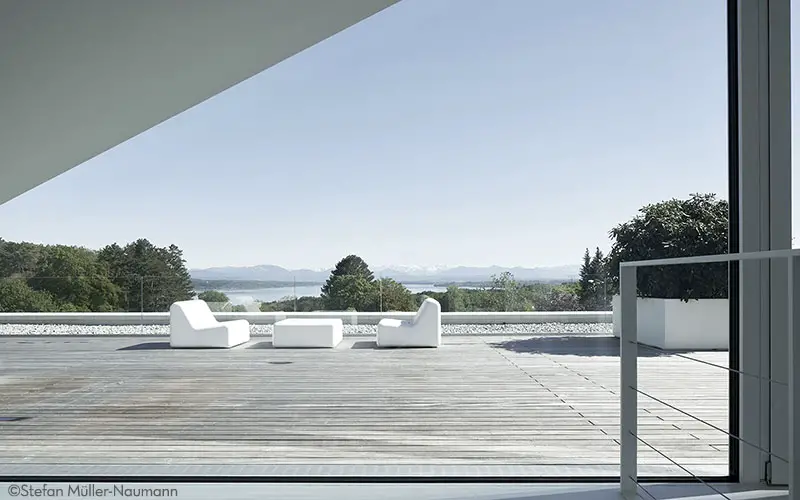 Just an FYI: The home appears to have multiple names including Villa J and House J, but on the architect's site, they refer to it at Haus J2.
Architectural plans: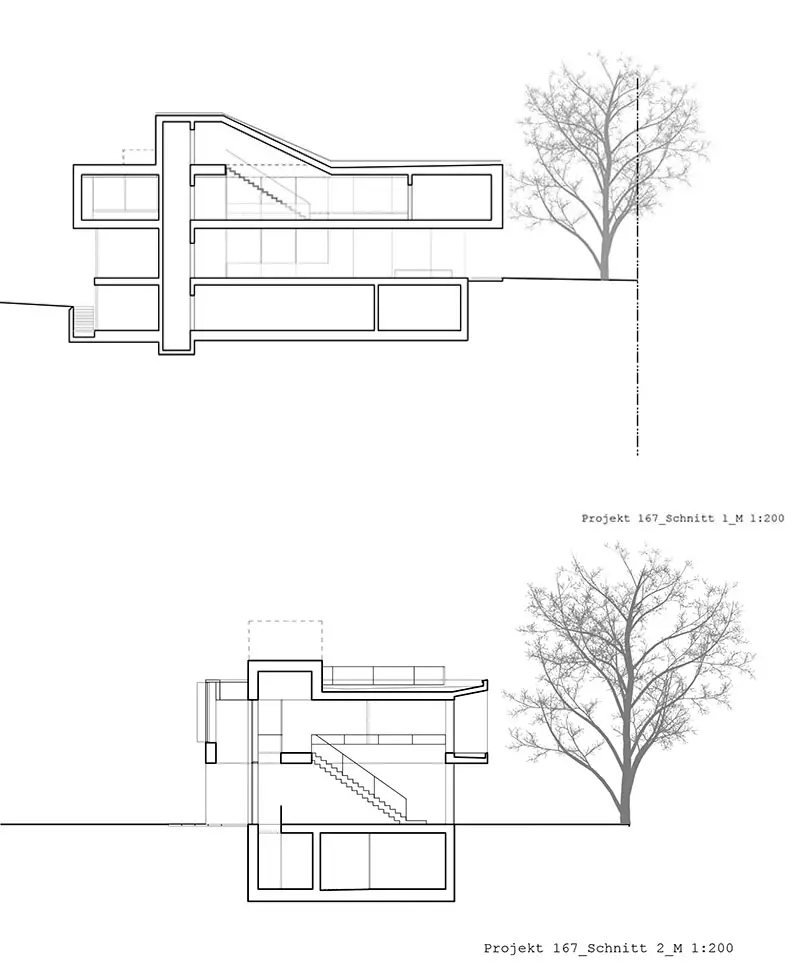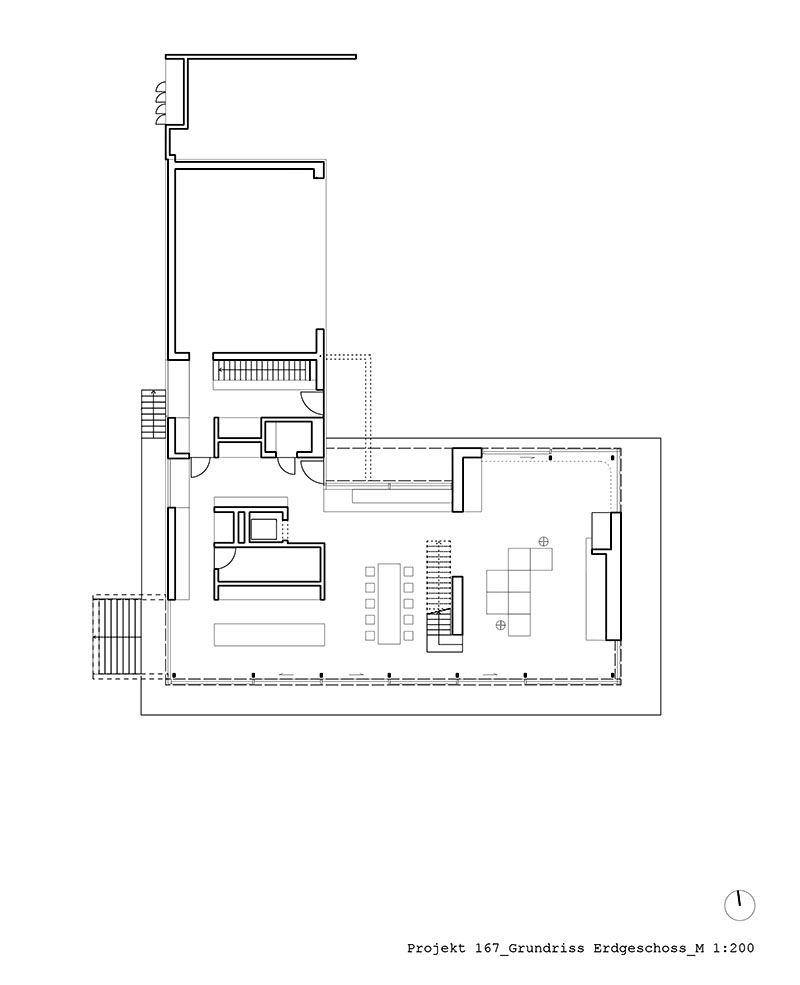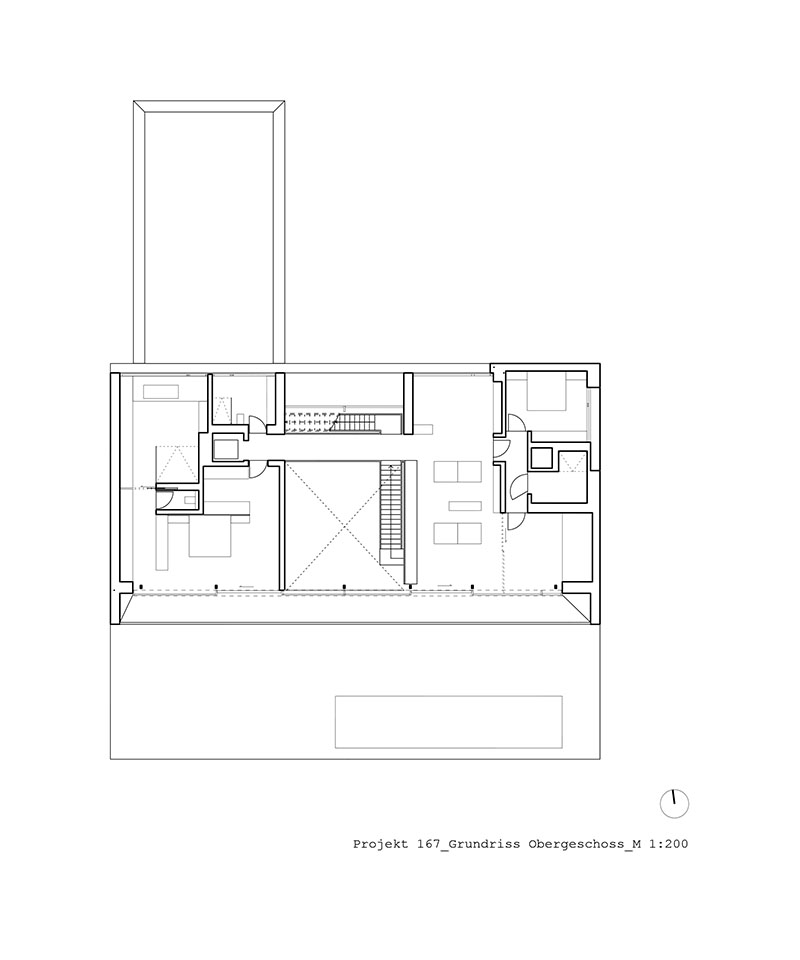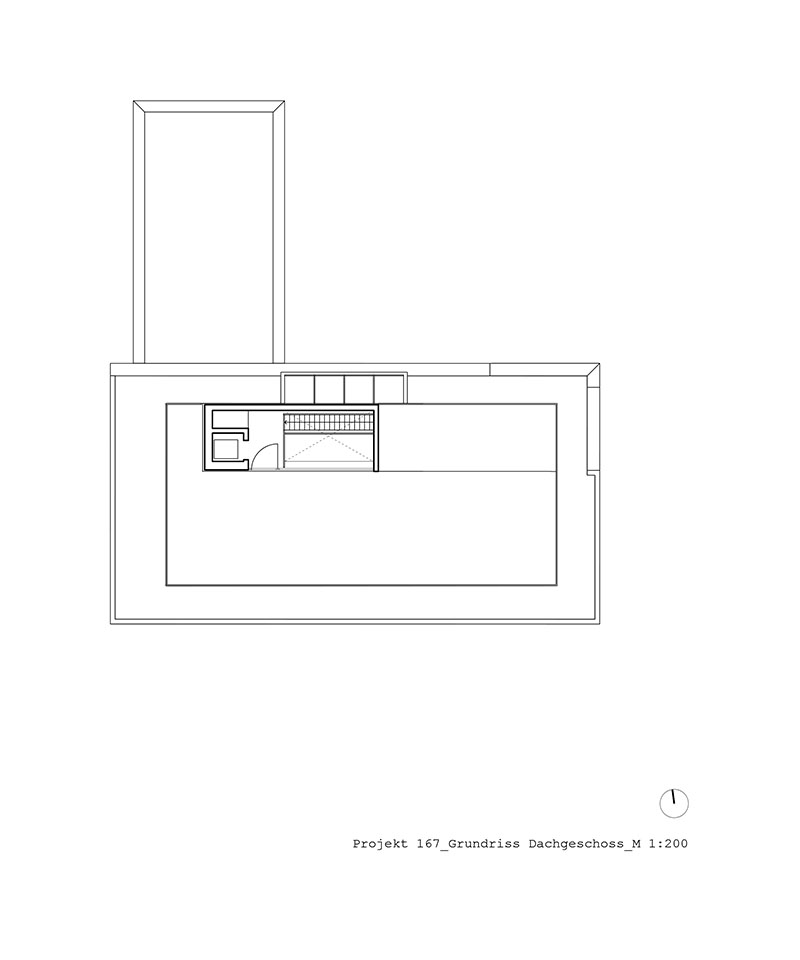 Location: location in upper Bavaria
Year: 2020
Client: private
Size: 1,178 m²
Planning team: Bembé Dellinger Architects & Urban Planners GmbH
Project Team Architect: Ioana Sulea
Facade:Wittenauer GmbH, Sasbach
Extension: Franz Kellner Schreinerei, Walpertskirchen
Outdoor facilities: BUK Garten- und Landschaftsbau, Oberhaching

images and information from Beer Bembé Dellinger Architecture, Heinze.de , WITTENAUER GMBH and Detail.de Photos: Stefan Müller-Naumann and Oliver Jaist