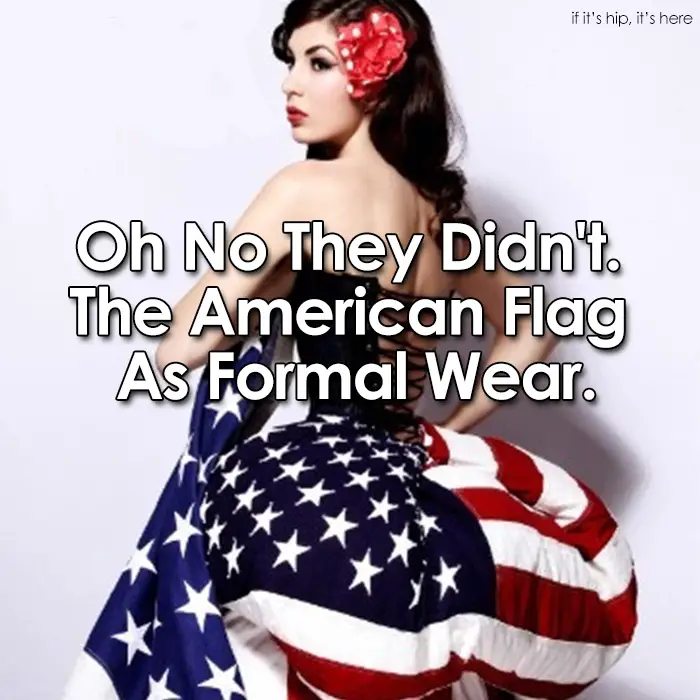 Hard to believe but there's an actual market for US. Flag ball gowns, evening gowns, prom dresses and wedding gowns. While it's not my personally preferred way of showing my patriotism, clearly it is for the following. Check out the American Flag as Formal Wear.
American Flag As Formal Wear
I'm not talking about Katy Perry's fun on-stage costumes or rock stars wrapping themselves in the flag, I'm talking serious stars and stripes. Take a look.
Although not the actual flag, these pageant contestants and Victoria's Secret models wearing red, white and blue are worth seeing:
More Fourth of July Fun with over 300 patriotic images!