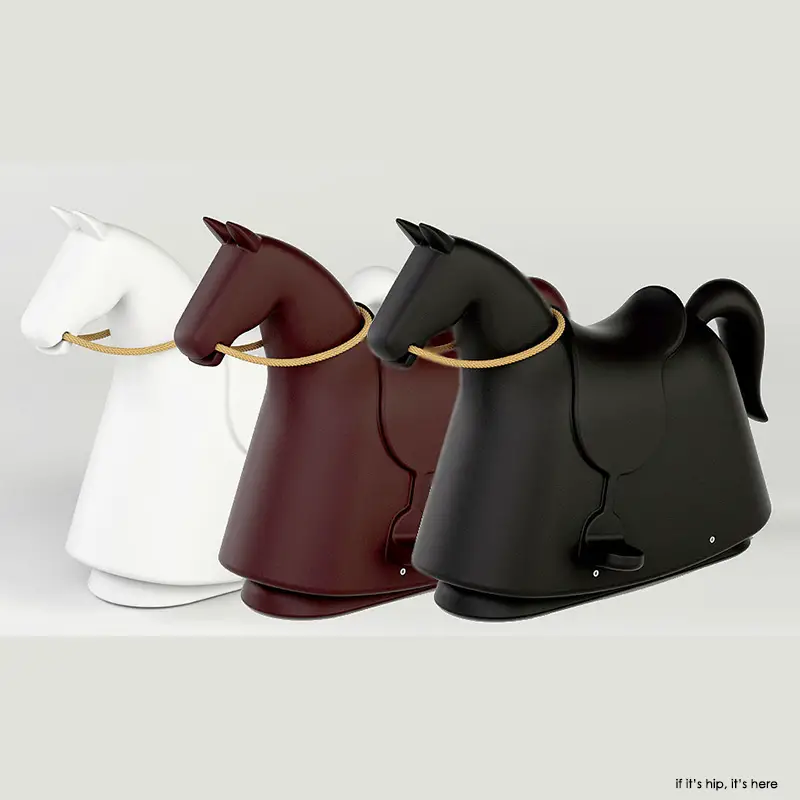 I love it when designers re-imagine classic childhood toys and Marc Newson's latest take on the classic ride-on horsey for Magis is a perfect example.
Rocky rocking horse by Marc Newson
Rocky simplifies the horse silhouette by moulding it from one piece of polyethylene with the exception of the rope reigns which hang in the mouth of the horse.
The parallelogram motion mimics the movement of a traditional rocking horse. The material, rotationally moulded polyethylene, was chosen for both its durability and recyclability.
Rocky was introduced at this year's Salone Del Mobile for Magis' children's brand, Me Too.
Other Re-Imagined Rocking Horses:

above: check out these stunning Modernist Rocking Horses by Frederik Roijé

above: An adult version of the Rocking Horse by Peter Jakubik