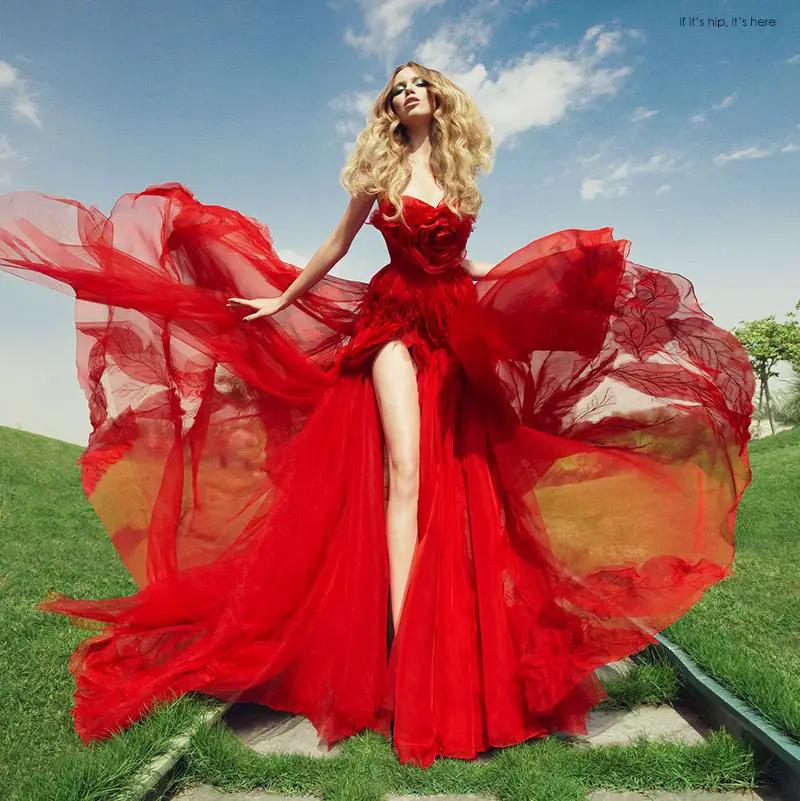 I honestly didn't know whether to blog about the stunning work of Portuguese fashion photographer Luis Monteiro or the incredible couture gowns and bridal wear of Kuwait's Shady ZeinEldine. Luckily for me (and you), Luis has shot all of Shady's evening gown and bridal couture collections, so you can be awed the harmonious synthesis of the two.
I'm guessing most of my readers have never heard of either this photographer OR this designer, given that most of their work is outside the US. So I'm thrilled to introduce you to both. Meet Luis Monteiro for Shady ZeinEldine.
Below are a selection of my favorite images and gowns from Shady ZeinEldine's various collections. I purposely mixed up the collections which range from 2008-2013 so that you can get an idea of the breadth of work from both the photographer and the fashion designer.
About the photographer:
Portuguese born Luis Monteiro specialises in high-end commercial, beauty and editorial photography. London based since 2001, Luis is regularly commissioned to shoot leading fashion editorials for magazines including Vogue (Portugal, Greece, India, Spain and Turkey), GQ, Vanity Fair, Tank and Tatler UK. His established international client base further includes brands such as LK Bennett, Diesel, Olay, Monsoon, Agent Provocateur, Shady Zein Eldine and high-street brands such as Debenhams.
Luis Monteiro on Instagram
About the designer:
Shady Zein Eldine is a Lebanese haute couture fashion designer based in Kuwait. He has 6 collections of haute couture gowns and 4 of couture bridal gowns to his credit. His extraordinary gowns emphasize a woman's curves and incorporate incredible craftsmanship with outrageously elegant design. These are truly "dream' dresses.
https://www.shadyzeineldine.com/